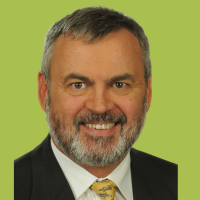 ALOA is engaging with the Emissions Reduction Division of the Carbon Crediting Branch of the Department of Climate Change, Energy, the Environment and Water in relation to Emissions Avoidance Methods and Method Reform.
The Department has asked ALOA for input to improve their understanding of our sector.
Accordingly, I would be most interested if you could answer the following questions that I can wrap up into a response to the Department:
Are there barriers at your landfill preventing methane capture that may not affect other landfills? If so, what are they?
Are there any steps that can be taken to identify groups of landfills with similar barriers?
If the barriers were overcome, are you able to estimate the additional methane that could be captured?
In relation to a baseline level of methane capture for landfills do you have an opinion on the advantages and disadvantages of a lower baseline?
Do you have any general thoughts about a baseline quantity of methane collection at your landfill?
Please respond by Monday 30 October by completing THIS FORM.
Email your response directly to info@aloa.com.au

Colin Sweet
CEO ALOA