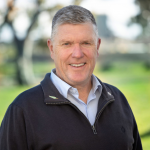 The landfill industry faces more challenges than ever before, with emerging new technologies and increasing compliance as we head towards net zero. To ensure ALOA members are at the forefront we are seeking input on contemporary issues, technologies and approaches to managing landfills. We invite you to share your knowledge at our online seminar on 31 October. Daniel Fyfe, Chair ALOA.
Share Your Landfill Knowledge – Contemporary Issues
Do you have a contemporary landfill issue you'd like to share with members of The Australian Landfill Owners Association?
Send us in an outline of your presentation for inclusion in our online seminar to be held via Zoom.
Presentations will be 25 minutes plus 5 minutes of questions.
Email your outline by 30 September (or earlier).
All presentations will be considered by the Seminar Committee.
The Landfill Online Seminar will be held on Tuesday 31 October from 10am. -12.30pm.
Timetable
Call for Papers / Presentation outlines – Fri 8 September, 2023
Paper Outline Submission  – Fri 29 September 2023 (or earlier)
Feedback on your Submission – Fri 6 October 2023 (or earlier)
Landfill Seminar  – Wed 15 November
What your presentation outline should include
 

An overview of the issue you will be presenting on

Any research associated with your presentation
Any economic benefits
Who the key presenters will be and a brief bio of each
Why this issue is important for the Landfill industry
Proudly Supported by