Please find communication ALOA has received regarding the Technology Investment Roadmap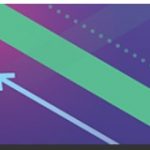 Today, the Minister for Energy and Emissions Reduction, the Hon Angus Taylor MP, has launched a discussion paper on the Government's Technology Investment Roadmap.
The Government will prioritise investment in low emissions technologies that strengthen our economy and support jobs and businesses on the road to recovery from COVID-19.
The Roadmap is a process for prioritizing investments in technology across the short (to 2022), medium (to 2030) and long term (to 2050).
The Government will look to support a wide range of technologies with the potential to reduce emissions across sectors.  Through the Roadmap process, the Government will set clear goals for the most important and prospective of these – as we have already done with the "H2 under $2".
The Roadmap will help prioritise Australian investments and provide a framework for setting technology economic goals over the short, medium and long term.
The Government welcomes stakeholders' views on the roadmap, including with respect to:
a) the challenges, global trends and competitive advantages that should be considered in setting Australia's technology priorities,
b) the short-list of technologies that Australia could prioritise for achieving scale in deployment through its technology investments (see Figure 6),
c) goals for leveraging private investment,
d) what broader issues, including infrastructure, skills, regulation or, planning, need to be worked through to enable priority technologies to be adopted at scale in Australia, and
e) where Australia is well-placed to take advantage of future demand for low emissions technologies, and support global emissions reductions by helping to deepen trade, markets and global supply chains.
In particular, the Government would welcome suggestions for economic stretch goals that could help establish pathways for the cost-effective deployment of priority technologies. As outlined in this roadmap, these stretch goals would include producing hydrogen under $2 per kilogram, but could also cover carbon capture use and storage (CCUS), biological sequestration (in soil and vegetation), firmed renewables, and long duration energy storage. The Government is interested in partnering with industry, research institutions and others with relevant commercial or technical expertise to develop these economic stretch goals, which should be ambitious, but achievable.
The Technology Investment Roadmap discussion paper is available for download and comment on the Department of Industry, Science, Energy and Resources' Consultation Hub (https://consult.industry.gov.au/climate-change/technology-investment-roadmap). Written submissions responding to the discussion paper are open until Sunday 21 June 2020.
Technology Investment Roadmap Taskforce