Join us for our annual modern landfill webinar
ON: Wednesday 15 November from 10 am- 12.30pm
VIA: Zoom
FREE for ALOA Members
$50 Per head Non Members
Email to register info@aloa.com.au
Email to register info@aloa.com.au
An invoice will be provided after receiving your email.
The Agenda for the day will include presentations by key players in the landfill sector with plenty of time for questions.
Introduction and Welcome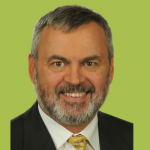 Colin Sweet, ALOA CEO
We hope you can join us to hear from our expert line up of speakers who will discuss contemporary landfill issues. We will also allow plenty of time for questions.
---

Session 1 – Construction approval issues and Energy Park Opportunties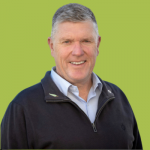 Presented by Daniel Fyfe, Chair ALOA and Land and Mineral Reserves Manager, Hanson
Part 1 – Current Construction Approval Issues
EPAs challenging its auditors.
Construction Quality Assurance levels and a review of the need for extensive CQA
Part 2 – Energy Park Opportunities
Add a Data Centre or Battery to your LFG Power Station
Negative Tariffs on windy sunny days
---
Session 2 – Operating a Modern Landfill
Presented by Wayde Peterson, Executive Director Business Enterprise, Shellharbour City Centre and Ryan Stirling, Executive Manager, Waste Services, Shellharbour City Centre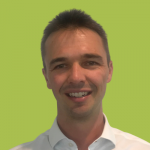 Training programs for new staff
Running a 7 day per week service on a 35 hour award
Aging workforce
Inability to attract skilled and experienced management professionals
Slow technology uptake
Expectation from community that the service should be lower cost or no cost
Managing fraudulent transactions
Spiralling costs of consultant support
Trade off between commercialisation and securing residential waste volumes with no technology fix on horizon
Trade off between owning landfill and contracting out to other facilities….what next?
---
Session 3: The Construction Perspective
Presented by Ben Sibley, Goldsmith Civil and Environment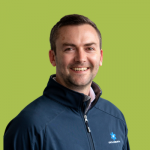 Introduction
Recent landfill projects overview
Construction issues including project timing, design, GITA/CQA/Auditor interface & materials, all ultimately affecting the cost to construct.
Strategies for landfill owners to help plan/mitigate key issues to reduce construction cost and provide more certainty around construction duration and completion dates.
---
Session 4 – Established community owned assets become CE hubs and decarbonisation leaders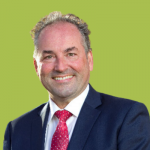 Presented by Marcus Geisler, CEO, Eastern Metropolitan Regional Council
LGAs evolving from landfill managers to CE network and infrastructure enablersDecarbonisation is the driver for change
LGA utilising their unique position to interface with and activate its communities
Collaboration is the accelerator
Real examples of implementation at the EMRC
FREE for ALOA Members
$50 Per head Non Members
Email to register info@aloa.com.au
Sponsored by Hanson